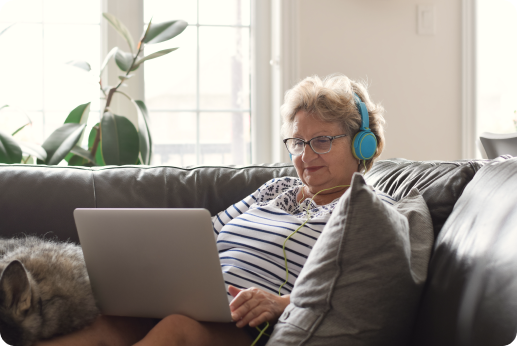 Schedule your Health & Wellness Session today.
Call or text us to schedule your Health & Wellness Session. This will help us get to know you, your needs and your care preferences–and make sure we have all the information when you need us the most.
201-526-8484
What to expect during your first Health & Wellness Session:
Initial session takes less than 30 minutes
Video appointment using your smartphone or computer
Brief discussion of your medical history, health concerns, and medications
Understanding your support network and meeting any caregivers present

Members currently eligible for these services:

Meet your Thyme Care Providers
Thyme Care Providers will work with your existing Thyme Care team and medical doctors to provide an added layer of clinical care and support, making sure your medical needs are met throughout your treatment journey.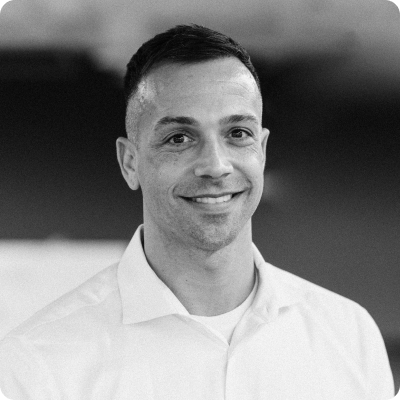 Brian Dorsey, MD
Dr. Brian Dorsey is a complex care physician who is passionate about improving the wellbeing of underserved and vulnerable populations. Dr. Dorsey has over 10 years of experience and currently serves as a Thyme Care Medical Director. Dr. Dorsey has worked in clinical and leadership roles with at-risk populations at Montefiore Medical Center, an academic safety net system in the Bronx, as well as Galileo Medical and CityBlock Health. He trained in Internal Medicine at Montefiore, where he also served as chief resident and Associate Program Director.
Nicole Trocchia,
DNP, FNP-BC, ONC
Nicole Trocchia is a board certified Family Nurse Practitioner, with over ten years of experience supporting people living with cancer. Nicole started her nursing career as a nurse and later became a nurse practitioner at Memorial Sloan Kettering Cancer Center. Nicole is passionate about serving those living with a cancer diagnosis by providing high quality medical care and coordinating with other medical providers to ensure patient needs are met. She achieved her doctoral degree in 2018 and was able to successfully change current practices and allow her patients to have an active role in their care. In her free time, Nicole likes to spend time with her husband, kids, and dogs.
Additional Thyme Care Providers
Thyme Care is led by clinicians with a focus on oncology, working hand in hand with Thyme Care Providers to prioritize and address your unique needs during your cancer treatment.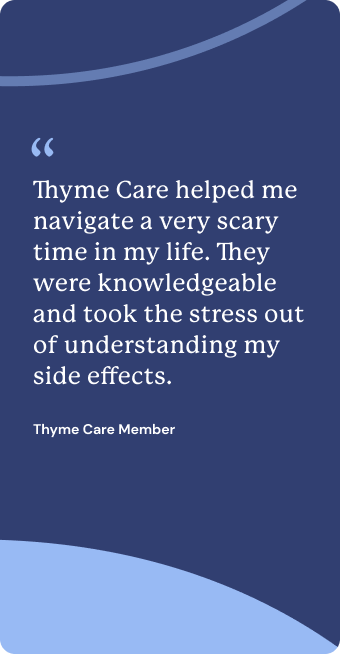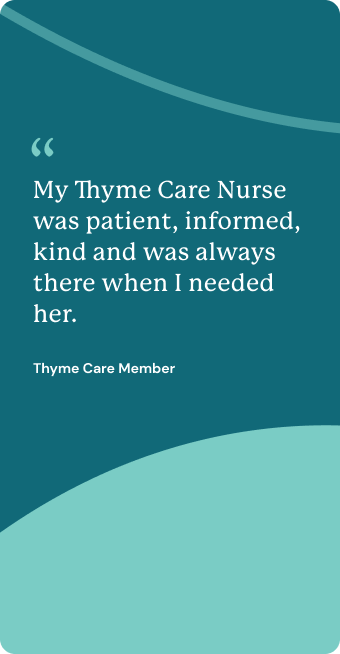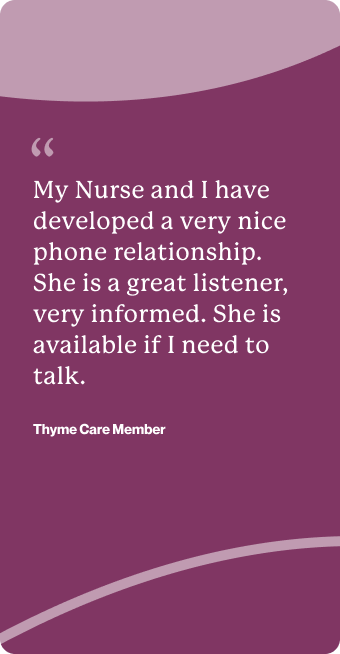 Frequently Asked Questions
Thyme Care Provider Services are currently available to Clover Health members in New Jersey and Georgia.
Thyme Care services are available at no cost to eligible individuals insured with one of our health plan partners. There is no insurance reimbursement needed for Thyme Care's services. Your medical plan, costs, and coverage are not affected by participation in Thyme Care.
No, Thyme Care does not replace your existing doctors and specialists. Instead, we coordinate with them and advocate for your wants and needs.
Yes, Thyme Care is here for you and your caregivers to make sure you get the support you need. With your consent, our Care Team may share information with family, caregivers, doctors, or other providers in order to arrange care. You can review our Privacy Policy here.